Sexual purity is a hot topic these days, but I want my children to have a realistic expectation about sex. I chose to save myself for marriage at an event when I was a teenager, and that really did keep things in perspective as I lived the average teenage life. Sex by Design is a curriculum created by Abby Ludvigson for teens and really digs down deep into the heart of the actual purpose of purity, as well as giving guidance as far as practicing it.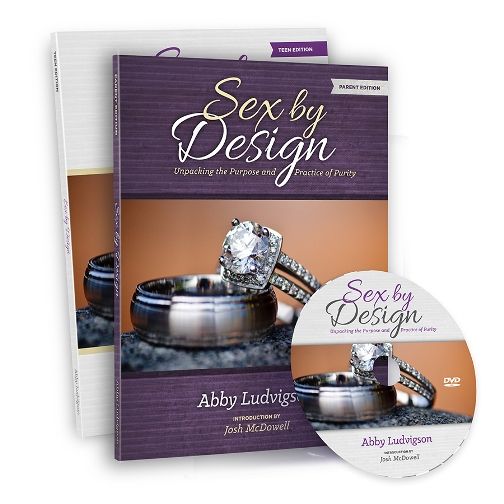 I received access to the online (streaming) videos of the introduction and 7 covered topics, as well as a parent/teacher guide and teen/student workbook for teens to work through. They can be completed as a small group study, or one on one with your own child.
The 7 topics that your teen will be studying with this curriculum are about planning ahead, counting the cost of the decisions they make, dating, sex, modesty, pornography, and also secondary virginity.
I found the videos themselves to be very inviting. They're serious enough about the topic of purity without feeling out of touch or condescending. I love that she filmed the series in front of a real audience of teens. She shares her personal stories, her convictions, the Biblical backing, and wonderfully empowering ways to approach this with teens. It can be used for boys or girls.
Each video is only about 20 minutes long and includes testimonies from real people that have gone through the topic of that segment, Abby's talk about the topic, and little tidbits for teens to take away from the video as well.
The Teen book is a beautiful, full-color softback edition that is 112 pages long. It is divided into the 7 teaching segments and the appendix. Throughout the book, Abby has added in suggestions for further study, such as links, book resources, articles, or other media to check out. For each topic, there is a section with a film outline, which is great for note takers. This includes scripture verses and what she calls Truth Statements. These are like positive affirmations for your teen to say to themselves. There is also a follow-up section following that, which includes a whole section of discussion points, which can be completed individually and also there are a few for group participation. Next, the follow-up also has a Personalize It section, which is where students can make their own lists, brainstorm, and are given suggestions of things to do to further their understanding of the lesson. Finally, each segment comes with an Apply It section in the workbook. This gives your teen practical ways to implement what they've learned and is where many of the book suggestions are located.
The Parent book is also beautiful and full-color. It is softcover and 165 pages long. It follows the same structure as the Teen book, but also has an Introduction section with information about how to use this program, what is included (hint: the film series, the guidebook, and her online resources on her website), how to maximize the impact when using the course, and a great table that tells you the segment titles, correlating Bible verses, and Truth Statements for every segment at a glance.
For each segment, the parent book has A Note from Abby (just like in the teen book), and then is followed by the film script. This is awesome for being able to refresh their memories on something without having to completely re-watch the videos or to have if you've chosen to let your teen watch the segment without you or maybe on headphones so it's more private in a crowded homeschool room during the day. That's followed by the Film Outline (like in the teen book), which is not filled out with the answers. The Follow Up sections, Discuss It, Personalize It, and Apply It, each have extensive notes for the parent under each question. Some of them have further statistics, some give guidance on how much to let go or help a teen answer the question, some include extra Bible verses for back-up, and some are ways to help your teen to be able to be true to themselves in answering the questions.
In the appendix of both the teen and parent guides, you will find Bible studies for each topic/segment, which includes quotes from the Bible, more tips from Abby, a workbook portion for further study and contemplation, as well as teaching them the A.C.T.S. Method to structure their prayer time. That stands for Adoration, Confession, Thanksgiving, and Supplication. The parent book does not include answers to these questions, but it does include a full copy of the exact information that the teen book has.
The appendix in both books also includes a section called The 1st Peter Principle, where they will prepare, rehearse, and share. Each segment/topic has 3-4 more deep thinking questions for them. It is based on the Bible verse I Peter 3:15, which tells us to always be prepared to give an answer to anyone asking to give a reason for the hope we have. This gives them a chance to daydream, brain storm, do some further study, make some lists, and equip themselves so that their decision will be so much easier to stick to. The parent book does not have answers or suggestions in this section, but it does include a full copy of what the students see in their book.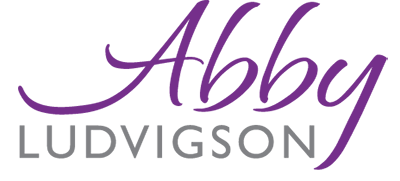 I've only recently had "the talk" with my 12 year old daughter, so I am working through this program VERY slowly. It is important to note that Sex by Design is not a sex-ed course. It is about teaching teens to take responsibility for their sexuality and their faith, and really looking deep into what that means to them. It helps them to use higher order thinking skills to come up with strategies and to implement things into their normal lives.
My daughter has been impressed with the quality of the materials so far, but is understandably a bit shy about the information she's listening to and thinking about. After working on this with her for the past few weeks, I think I'll want to REDO this entire program with her in a few years to get it fresh in her mind again. This is far more extensive than the purity promise I made as a teenager. This is something that you can dig into slowly, like one segment a month, if you'd like. This is the way I am approaching it. I want her to be able to really think about one topics before we move on to the next and to check out some of the other suggested resources.
Now that we've done it, I do think this would be an excellent group study if we had a few girls her age to do it with. Unfortunately, most of her friends are a few years younger and I don't think they'd be quite ready for it yet. I will be recommending it whole-heartedly to their moms, though! Maybe when they are old enough to do it, it'll be a good time for us to do the program again. 🙂
To keep it kind of stretched out, I had my daughter watch the video and complete the film outline as Abby went along during the lesson. Then we tackled a discussion or two at a time before we moved on to the Personalize It section. The Apply It section has had some good "homework" for her to complete on her own, too.
I am saving the Bible Study section and the 1st Peter Principle section for later. This will work as a review throughout the school year so that she can dive back into the topics she's already learned about. The program is very flexible, but really thorough. It has students not only reading what the Bible has to say and listening to what Abby has to say, but also really taking time to listen to themselves and to write it down! We've found the program to be very empowering.
See how others used this resource by clicking the banner below: