My daughter is an avid reader and was excited to receive a new book to review. The book is The Glass Castle by Trisha White Priebe and Jerry B. Jenkins from Shiloh Run Press. This came as a hardback, 256 page book and is written with readers aged 10-14 in mind.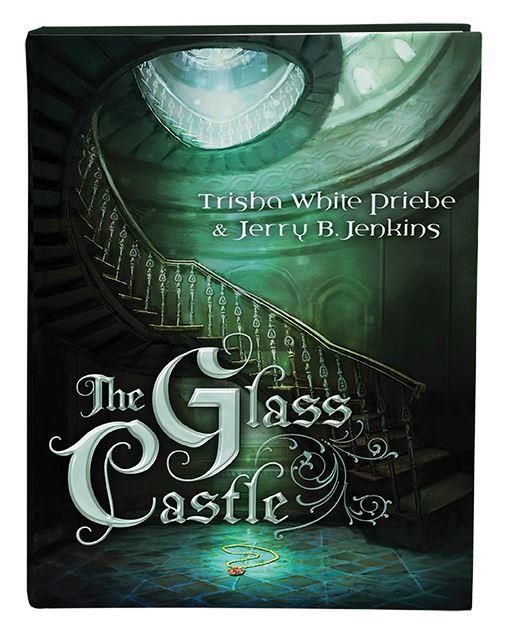 After looking over the book briefly, I would say that it would be an enjoyable read for older readers, as well. This juvenile fiction book provides clean fiction for kids and had a bit of a Christian flavor to it as well.
The Glass Castle
The story hooked my 11 year old daughter right away. Once she started reading, she could stop, it seemed like! She finished it within 2 days. Yes, she just loved it that much.
In summary, she says that the story is about a young teen girl (Avery) with a 3 year old brother who got captured and taken to a castle. The little boy gets separated and she doesn't know where he is. She gets really worried and tries to get out of there but can't because she keeps getting stopped. All of the kids that were also captured are the same age as her (except one older girl).
It is discovered that the King's fiance wants to find the King's child from his first marriage that was lost and she was born 13 years ago. They're looking for this child so that it does not become heir to the throne. His new wife wants to give birth the next heir to the throne instead. Once Avery figured that out, she tried to find out who the child might be. She also wanted to find her brother, so she ended up escaping.
At some point, Avery decided to return back to the castle to try and free all of the other captured children. She then found a secret key… and the story ends on a cliff hanger!
Favorite Parts
Grace liked the parts in the beginning where Avery was trying to run away with her little brother and was trying to keep him quiet. She was imagining running away with her little brother and how hard it would be to make him pay attention and stay quiet. That made her laugh!
She also liked that they ran into Avery's little tree house, which was a little castle. She found out later that the treehouse castle and the real castle were similar. Her mother had actually tried to warn her about the castle and prepare her for it before her death.
Avery's mother gave her a ruby necklace before she died, which turned out to be the first queen's necklace. Avery almost got caught with it when she was in the castle, which would have been bad because it was a Royal's before.
Grace loved how well everything was described in the story. She was able to imagine everything in great detail and really get engrossed in the story.
My daugther is so excited to keep reading on. I haven't told her that
The Ruby Moon
isn't set to come out until October! I think I'm going to pre-order it and surprise her with it when it comes out.
If you're interested in reading other reviews from more homeschooling families, click the link below: