We prefer to use natural products in our home, including body products. I'm starting to learn more toward things that are free of potentially harmful chemicals. I'm focusing on using products with ingredients shown to be healing or healthy for me instead. Fortunately, I was chosen to review the following products from Koru Naturals:
Emu Oil Shampoo and Conditioner
Since having my last baby, my hair has been dandruff-prone. I hate it, because it's an issue I've never dealt with before. I haven't been able to use most of the products I would normally buy, and have been spending a small fortune on products that seem like they can't actually be good to use. I can't even pronounce most of the ingredients in those shampoos.
When I got the Emu Oil Shampoo, I assumed it would be the same. I figured I wouldn't be able to use it because I would end up with flakes within an hour, or my hair would get oily by mid-day.
I was pleasantly surprised! The Emu Oil Shampoo actually cleaned my hair and improved its appearance. The ingredients are not scary. My scalp doesn't itch when I use it. In fact, when I use the shampoo and conditioner together, I've been able to skip a day between showers and my hair does not get greasy looking either.
When using the shampoo, keep in mind that there are no sulfates, so it does not provide a rich lather like one might expect. I found that I did use a bit more of this product than I normally would, but it still lasted longer, probably because I was able to skip a day here and there.
The conditioner is a spray-on type. I sprayed it on after I got out of the shower and towel-dried my hair. I have longer hair, so I probably spritzed my hair about 8 times, focusing just on the hair below my chin. This took care of any tangles I had like a detangling spray, so that was a bonus.
The conditioner feels smooth and light. It never weighed my hair down. My hair felt nourished and very soft. I like that the formula contains Vitamin E and Keratin.
I do feel that these two products are best used as a set. Without some sort of conditioner, the shampoo left my hair a bit too dry, so I always used them together with great results.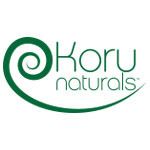 Manuka Honey Propolis Soap
This huge chunk of soap is almost 5 oz! I used this as my main body soap. I found that it left my skin feeling squeaky clean after using it. The smell is so yummy. Working up a good lather is easy, and it is easy to handle when it is wet because of its size!
This soap contains manuka honey and propolis, both of which was supposed to be great at moisturizing the skin and offering protective qualities. It is great for troubled skin and doesn't irritate like so many others do.
I used this as a facial soap when I was in the shower, making it a great all-over option for me. It didn't dry out my skin or cause it to get oily. I never experienced any kind of irritation or reaction to this soap, for which I am thankful. Sometimes I break out when using a new product, especially on my face, but not with this soap!
Skin Clear Cream
This product is meant to be a moisturizer for the face. It contains aloe, Manuka honey, coconut oil, grape seed oil, shea butter, Manuka oil, and many other incredible ingredients.
I used this day and night. It made my face feel very clean and moisturized.
The cream was more watery in consistency than I was expecting the first time I used it. I was glad to see that water was not the top ingredient as in so many other products on the market. This is potent stuff! It contains so many healing, natural ingredients that I wouldn't necessarily expect to find together in a product, but they totally make sense.
It smells so good, probably because of the lemongrass oil. This cream felt great going on, and it never irritated my face. In fact, after using it for a few days, it calmed and cleared a few breakouts that I had when I started using it.
Interested in reading about more great products from Koru Naturals?
Click the banner below to find out what other Crew members thought about these and other products.