My kids do a lot of personal reading in our homeschool, and I like to offer educational choices for them. Colorado ~ By the Way is the book we were recently sent to review from the By the Way Book Series. Joy Budensiek, the author, has created an imaginative and informative book to get kids excited about learning about the state of Colorado.
The book is a hardcover, full color book with 48 pages packed with all sorts of information about the state of Colorado. Told in a fun and conversational tone, it follows Alex and Lexi as they explore the state of Colorado over the course of a few days.
It covers some state history, geography, talks about the weather conditions throughout the year, animals one might encounter, what it's like at a farmer's market, and more. Through the story from the perspective of these children, readers are able to get a unique look into what makes Colorado such a unique and remarkable state. Not only that, but the By the Way Book Series has a Christian worldview, so it talks about God creating the wonders that are shown and discussed.
The book is advertised as being for ages 5-12, and I believe that is accurate. It captivated my 7 year old and was easy for my 10 and 11 year olds to enjoy, as well. My 4 year old was still a little young for it, as there were a lot of words on each mage and he's much more used to simple picture books and purely fictional stories.
My oldest 3 kids were excited to read this book because they have not traveled to Colorado yet. I'm glad to see that they've picked up some new facts and information. They're asking me when we can go there, because they got excited about it after seeing some of the pictures and reading the information.
I love the book because it is so colorful. Even though I didn't specifically read any of it to my 2 year old, he enjoyed looking through all of the pictures.
It is packed with useful and interesting information. From the first time we picked it up, my kids learned some new facts about animals, the geography of Colorado, famous attractions, and even learned about geocaching.
We were not able to read the book all in one sitting because it was so full! I split our readings of the book into several sessions of 3-5 pages each. This gave my kids time to process the information that they read about, and they were anxious to read what happened next.
I would assign this to my kids to do when we were out and about, waiting on their brother to finish with soccer class or when they were waiting on me to finish my workout at the gym. It is simple enough to read, but so full of substance that it needed to be digested.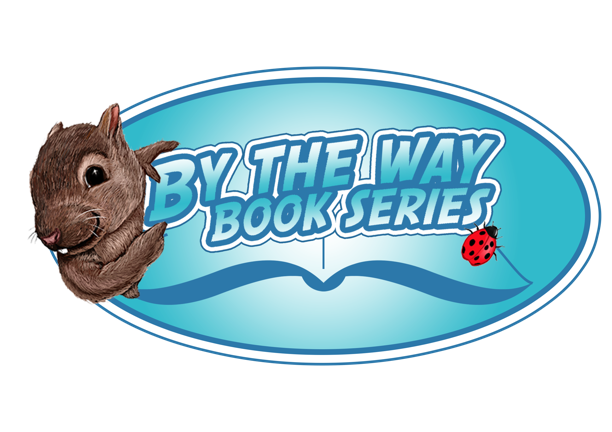 These books really do act as sort of a fictional travel journal, taking readers on a journey through the place that is covered in the story. I love that the characters of the books are kids, and that the information they is in it is reflective of what kids really want to know. There wasn't fluff, but the text wasn't dry or boring, either.
There are several others available, including books about Ohio, Washington State, Pennsylvania, the Smoky Mountains, and Florida's Treasure Coast ~ Here We Come! There are more books on the way, including New York, Idaho, Indiana, and even Ireland.
To see what the other Crew members thought of this series, click the banner below: