My family loves listening to books on CD. We live in a busy area with commutes from place to place, which leaves us in our van quite a bit throughout the week. It takes us 20 minutes to get to Girl Scouts, 20 minutes to get to gymnastics, 10 minutes to get to our favorite grocery store, and so on. That is why I was absolutely thrilled to receive the
Sugar Creek Gang Volume 1 CDs
from
Beloved Books
. Each volume of this series includes several stories! Individually, the volumes are $54.95 each with free media rate shipping, or you can purchase the entire set of them (6 volumes total!) for only $279.70.
We are currently listening to Volume 1, which includes 12 CDs and the stories "The Swamp Robber", "The Killer Bear", "The Winter Rescue", "The Lost Campers", "Chicago Adventure", and "The Secret Hideout". My kids have loved them all, but so far "The Swamp Robber" has been their favorite! Each story spans 2 full CDs of audio and they sort of build upon each other, though they could easily be stand alone stories as well.
The characters are a little gang of about 6 boys called the Sugar Creek Gang, which include Little Jim, Big Jim, Circus, Dragonfly, and more. They are all school-aged little boys that any kid can relate to. Each one has a unique family situation, different personalities, and differing abilities and hobbies as well.. Intertwined in the adventures that they have are lessons in faith, good character, becoming saved, how to be a good member in a household, dealing with new siblings, and how to honor your friends, parents, and elders. I love that this incorporates character training and Biblical principles all through the series. My kids have begged me over and over again to listen to this. In fact, when we head out to go somewhere, the first question out of my oldest 2 kids' lips are, "Can we please listen to the Sugar Creek Gang!?" and I always say, "Of course!"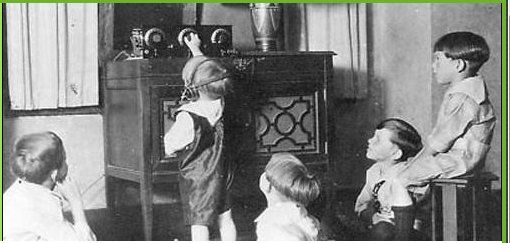 My kids and I enjoy listening to this former radio program so much. It's really neat to think about the countless families that initially enjoyed it as a radio broadcast and how many more families are able to enjoy it now that it is available on CD format! This is a rare gem in today's entertainment niche because it is clean family fun. I would recommend it for families where the oldest child is about 5 or 6 and up. It truly is all ages, but having at least one school-aged child helps because they can help explain it to younger siblings! As an adult, I love it, and I know that even the 3 year old loves it, too. There are no age restrictions in loving these timeless tales of the lives of several boys living around Sugar Creek.
If your family does a lot of driving or even hanging around at home and you need a safe, family-friendly way to entertain the whole family all at once, I urge you to check out this series! I feel blessed to have been able to fill out driving silence with some fun adventures, full of adventures. My children's imaginations have been in hyper drive, and they have been asking me some great questions about God and their own faith as a result! We can't get enough.
Beloved books sells several other audio series, and we are wanting to also try out their Elizabeth Enright Stories next!
Save 20% on your order at Beloved books with coupon code
JENNSRAQ-20
at checkout.
Are you curious what other homeschooling families had to say about Beloved Books and the Sugar Creek Gang program? Check out the
Schoolhouse Review Crew
for more!

*I received a complimentary copy of the product listed above as part of the Schoolhouse Review Crew for the purpose of my review. All opinions, thoughts, and ideas on the product are mine alone and are my honest review.