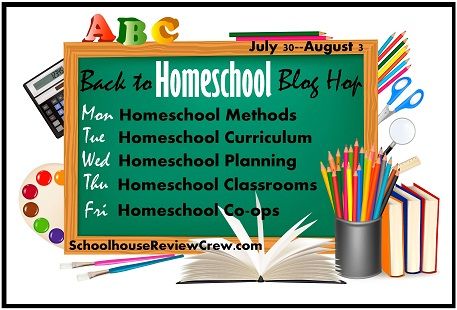 Now that you guys heard what I had to say about the different
homeschool methods
, now I'm going to share with you our curriculum choices for 2012-2013!
This year, I will be homeschooling my 2nd grade daughter, my kindergartener son, and occupying my 2 (almost 3) year old son and my baby son. It is going to be a busy year! Believe it or not, I actually feel MUCH more encouraged to get going with homeschooling and motivated to do well with 2 "in school". We had a great year last year with my daughter doing 1st grade work, but I was preoccupied with a pregnancy and a move during most of it. Regardless, we were able to complete a solid math and solid reading program to prepare us for this year!
Here are our basic plans for the year:
Grace will be completing Math Mammoth 2A and 2B for her math curriculum. She will complete level 1 of Winning With Writing, Soaring With Spelling, and Growing With Grammar (we started these late in the year last year, so I want to finish them!) and I will implement spelling with the book Spelling Plus. We will also have a daily reading time of 15 minutes per day the first semester and 30 minutes the second semester. This is just the scheduled amount of time. The actual amount of reading that will be done will far exceed this, I'm sure, as it usually already does. I just wanted to make sure and get it on the schedule!
I'll also be doing Learning Through Literature with all 3 of my older kids. We will basically be taking fun children's books and making fun unit studies out of them. This book I'm using to help guide me is for pre-k through 2nd grade, so it will work well for all of my kids.
I have several science experiment books that I'll be using this year and science is still sort of up in the air as I may purchase kits to help in this area. We'll also be competing Health, Safety, and Manners 2. This will likely be done as a whole family as well.
History this year will be Story of the World, Volume 1. I'll be doing this with both big kids and will be using the activity book and maybe the tests as well.
Finally, we'll be finishing up our kindergarten book of Handwriting Without Tears (we never finished this book fully, and she has been reverting to bad writing habits, so we're hoping to retrain!) and where we left off with Writing With Ease Level 1.
A small sampling of the resources my daughter will be using this year.
Now that my son is Kindergarten aged, we'll be doing some work with him as well.
In addition to doing the Daily Reading Time, Learning Through Literature, Simple Science Experiments, Health Safety & Manners, and Story of the World Volume 1 with his sister, he will have a few things on his own.
We will try
Professor B
for his math this year. Math Mammoth doesn't begin until 1st grade and he is VERY intuitively great at math, so I want to give him a head start and not sit idly by. 🙂 For reading instruction, we will either be going with
Reading Horizons
or with
The Ordinary Parent's Guide to Teaching Reading
. I'll also be giving him his own small spelling lists with Spelling Plus. Additionally, he will be finishing his Pre-K Handwriting Without Tears and then moving on to Trace and Write. He has horrible grip on his pencil right now and we really need to get him to work on it. He already acts like he has a lot to write and loves to draw, so I want to get that grip up to par so he can be more comfortable and precise.
My Kindergartener's writing curriculum.
Even my 2 (almost 3) year old will have some activities planned this year!
He'll be doing the activities of Learning Through Literature with his siblings as he is interested. In addition, I've decided to finally use the book
Slow and Steady, Get Me Ready
. I've had this book and gotten rid of it several times in the past 5 years, but I'm finally going to use my third or fourth copy of it. haha It has weekly activities (several variations) for children through age 5. Heath will enjoy having his own school that is uniquely for HIM alone. 🙂
Well, that's our year!
What are you guys doing? If you want to see what other homeschooling families are planning, check out the blog hop below or comment and link me to your own blog posts. 🙂